Wednesday October 4, 2023
Savvy Living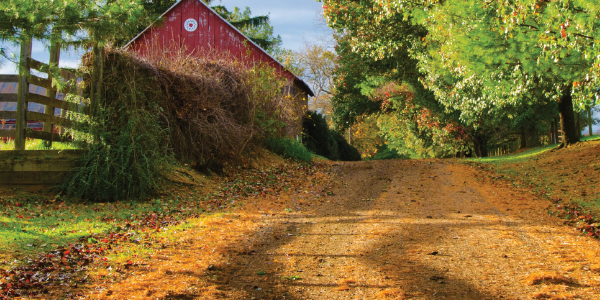 Does Medicare Cover Physical Therapy Services?
How much coverage does Medicare provide for physical therapy? My spouse was recently diagnosed with Parkinson's disease and will need ongoing physical therapy.

Medicare can cover the cost for physical therapy along with occupational and speech therapy too if it is medically necessary and prescribed by a healthcare professional. Fortunately, Medicare has no limits on how much it will pay for therapy services, however there is an annual coverage threshold to be aware of. Here is what you should know.


Outpatient Therapy

To get Medicare Part B (which covers outpatient care) to help cover your spouse's physical therapy, it must be considered medically necessary and will need to be ordered by the doctor. The same holds true for occupational and speech therapy.

Individuals can receive these services as an outpatient at a number of places. Services can be provided by a doctor or a therapist office, in a hospital outpatient department, at an outpatient rehabilitation facility, at skilled nursing facilities if he or she is being treated as an outpatient, or at home through a home health agency therapist if your spouse is ineligible for Medicare's home health benefit.

For outpatient therapy, Medicare will pay 80% of the Medicare-approved amount after you meet your Part B deductible ($226 in 2023). Patients will be responsible for the remaining 20% unless it is covered by supplemental insurance.

Please note that if your spouse's therapy costs reach $2,230 or more in the 2023 calendar year, Medicare will require your spouse's healthcare provider to confirm that the therapy is still medically necessary. Medicare previously restricted coverage on outpatient therapeutic services, but the cap was eliminated a few years ago.

Keep in mind that treatment recommended by a physical therapy provider but not ordered by a doctor is not covered. In this situation, the therapist is required to give the patient a written notice called an "Advance Beneficiary Notice of Noncoverage" (ABN), that Medicare may not pay for the service along with an estimate of the costs. If the patient chooses to proceed with the therapy, it is an acknowledgment the patient is agreeing to pay in full.


Inpatient Therapy

If your spouse happens to need physical therapy at an inpatient rehabilitation facility like at a skilled nursing facility or at your home after a hospitalization lasting at least three days, Medicare Part A (which provides hospital coverage) will cover the costs.

To be eligible, a doctor will need to certify that the patient has a medical condition that requires rehabilitation, continued medical supervision and coordinated care that comes from doctors and therapists working together.

Whether a patient will incur out-of-pocket costs such as deductibles and coinsurance, and how much they are, will depend on the setting for the treatment and how long it lasts. For more information on inpatient therapy out-of-pocket costs see Medicare.gov/coverage/inpatient-rehabilitation-care.


Medicare Advantage Coverage

If your spouse is enrolled in a Medicare Advantage plan (like an HMO or PPO), these plans must cover everything that is included in Original Medicare Part A and Part B coverage. However, some Medicare Advantage plans may require a person to use services from physical therapy practices within an agreed network. If your spouse has a Medicare Advantage plan, it is best to contact the specific plan before selecting a physical therapy provider to confirm the provider is in network.


More Questions?

If you have other questions about coverage and costs for therapeutic services, call Medicare at 800-633-4227. Your State Health Insurance Assistance Program (SHIP) also provides free Medicare counseling and is a great resource to help answer any questions. Visit ShipHelp.org or call 877-839-2675 to connect with a local SHIP counselor.

Savvy Living is written by Jim Miller, a regular contributor to the NBC Today Show and author of "The Savvy Living" book. Any links in this article are offered as a service and there is no endorsement of any product. These articles are offered as a helpful and informative service to our friends and may not always reflect this organization's official position on some topics. Jim invites you to send your senior questions to: Savvy Living, P.O. Box 5443, Norman, OK 73070.

Published May 19, 2023
Previous Articles
Tips and Tours for Traveling with Grandchildren