Monday November 28, 2022
Washington News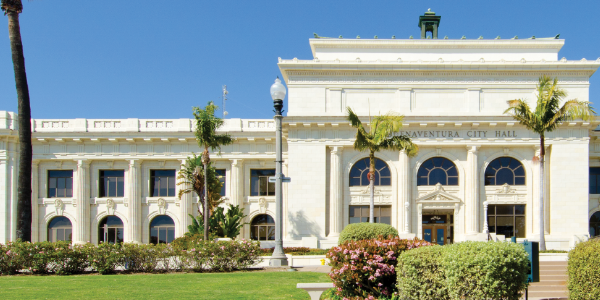 Top Five IRS Filing Tips For Prompt Refunds
In IR–2022–16 the Internal Revenue Service (IRS) offered five tips for the filing season that starts on January 24, 2022. The IRS notes this is a year with "unprecedented circumstances" due to the Coronavirus pandemic. It will be important for taxpayers to follow IRS best practices to file their returns and avoid any delays in processing refunds.
Accurate Return — The most accurate tax return will be available through electronic filing and selecting a direct deposit for your refund. You may do this through a trusted tax provider or using e-file tax software. The benefit of e-filing software is that it performs math addition for you and greatly reduces the number of simple errors that frequently occur when individuals use a manual method to prepare tax returns. The software also simplifies filing with a question–and–answer system.
Collect Documents — You will need to collect your IRS Forms W-2, Forms 1099 or other statements that show taxable income. If you have received an advance Child Tax Credit (CTC) payment, you should have IRS Letter 6419. This letter shows the amount of your CTC payments and is essential for filing and receiving the proper balance of your CTC. If you did not receive advance CTC payments, you can claim the full credit. Some taxpayers also received a third Economic Impact Payment (EIP) and received IRS Letter 6475. If you have not received the full EIP amounts, you may qualify to benefit from a Recovery Rebate Credit (RRC) for the balance of your stimulus payments.
Use irs.gov Not Your Phone — The IRS reminds taxpayers that there are lengthy delays when calling on the phone. A much better solution is to use IRS.gov online tools and resources. You also may want to follow the IRS social media accounts or view helpful IRS YouTube videos. Taxpayers with smartphones can download the IRS2Go mobile app. You also have tax information available in 20 languages. You may file Schedule LEP, Request for Change in Language Preference to receive communications in your preferred language.
Delayed 2020 Tax Returns — If you are among the millions of Americans who are still waiting for your 2020 return to be processed, the IRS has specific recommendations. To e-file your 2021 return, you should enter $0 for your adjusted gross income (AGI) for last year. If you used the Non–Filer tool in 2021 to request an advance Child Tax Credit or a third Economic Impact Payment, you should enter $1 as your 2020 AGI. All other taxpayers should enter the AGI from their 2020 tax return. If you are using online tax software, the field for the 2020 AGI will usually auto–populate.
Free Resources — There are a number of options on irs.gov that will assist taxpayers. The Interactive Tax Assistant will answer many questions. The IRS Free File program is available to anyone with 2021 income of $73,000 or less.
Published January 21, 2022
Previous Articles
Tax Filing Season Begins January 24
Prepare For Filing - Last Estimated Payment
Time is Short for IRA Charitable Rollover Gifts